Nothing says vacation like a diving into a page-turner. Whether it's light and fluffy like a sweet macaroon or sartorially inspiring like a masterpiece by a great, we love killing time with a good book. To help you out we've found 7 books we think should make your vacation shortlist.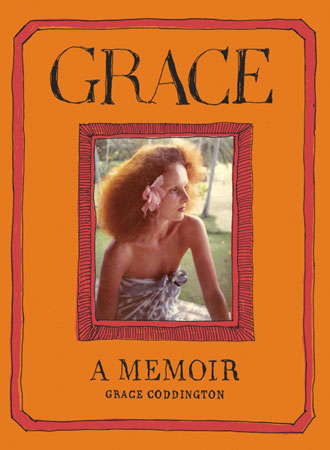 Fashionable Find
Grace: A Memoir
By Grace Coddington
About: Vogue's brilliant creative director Grace Coddington gives readers an insight into her past including early career as a model, working with famed photographers including David Bailey and Norman Parkinson, her time at British Vogue in the '60s, all the way to today and her relationship with Anna Wintour. Penned in her witty and candid voice, the book also features her delightful pen-and-ink illustrations throughout.
Why you should read it: Any fashion lover needs to include this on her repertoire. Vogue wouldn't be what it is today with the creative force of Grace and to have a peek inside her world is totally inspiring.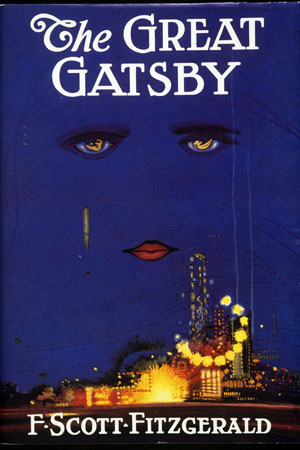 Current Classic
The Great Gatsby
By F. Scott Fitzgerald
About: Set in the decadent era of the Jazz Age, The Great Gatsby follows the story of Jay Gatsby and his pursuit of Daisy Buchanan. Gatsby falls in love with Daisy before he is forced to serve overseas, only to return and find her married to a brutish, but very wealthy man, Tom Buchanan. Gatsby decides to devote his entire existence to the pursuit of wealth and ultimately Daisy, all of which is observed in part by Gatsby's neighbour and the book's moral compass, Nick Carraway.
Why you should read it: With the much-anticipated Baz Lurhmann interpretation coming out in the spring of 2013, why give your memory a little refresh before you head to the theatre?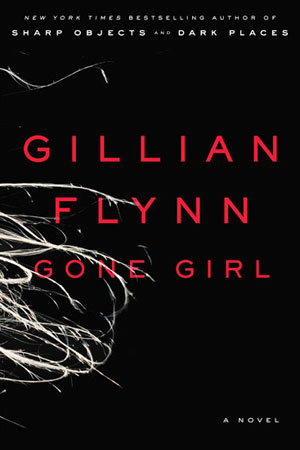 Movie in the Making
Gone Girl: A Novel
By Gillian Flynn
About: On the day of Nick and Amy Dunne's fifth wedding anniversary, Amy disappears from their rented mansion on the Mississippi River. The novel swaps back and forth between Nick's perspective and Amy's diary, though we quickly learn they hardly had a picture-perfect marriage. The disappearance fuels drama within the small-town neighbourhood and although Nick maintains his innocence, we're not exactly sure what Nick is hiding from us readers or the police, as we wait for this thriller to unfold.
Why you should read it: Love an edge-of-your-seat page turner? Then you'll love the fast pace of this book. Plus they've already got a movie in the works, which is being produced by Reese Witherspoon.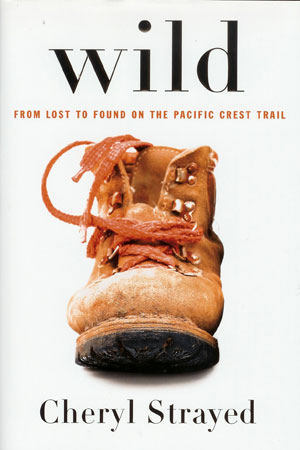 Adventure Awaits
Wild: From Lost to Found on the Pacific Crest Trail
By Cheryl Strayed
About: A powerful memoir following a 22-year-old, Cheryl Strayed, who in the wake of her mother's death and broken marriage, decides four years later to hike the Pacific Crest Trail from the Mojave Desert through California and Oregon to Washington State — alone. With no real experience as a long-distance hiker, Cheryl faces everything from black bears to snowfalls during her trek. Though the odds to complete it were against her, she ultimately finds the experience not only strengthens but heals her.
Why you should read it: Travel is all about personal discovery and this is one of those ultimate tests. If you ever wanted to be inspired to do something big — in travel or otherwise — this will make you feel like you can conquer anything.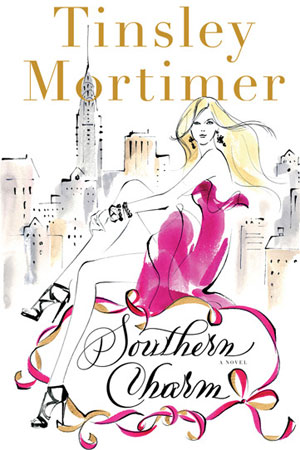 Light as a Feather

Southern Charm: A Novel
By Tinsley Mortimer
About: Minty Davenport leaves behind her life in Charleston to head to the city she had been dreaming of her whole life: the Big Apple. After being photographed by Women's Wear Daily, Minty almost immediately becomes a society "It" girl. Working for a ruthless and powerful publicist, Minty learns that her southern belle rules don't guarantee success in Manhattan. As she quickly climbs up the social ladder, she has to decide if the glamorous life she thought she wanted is really what she hoped for.
Why you should read it: Just like sometimes you want to eat a bag of chips or a fast food hamburger, we also like to read books that are light on substance and high on entertainment. An easy read that goes well with a rum punch on the beach? Yes, please.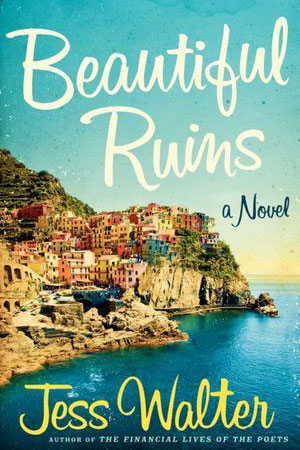 For the Love of Film
Beautiful Ruins: A Novel
By Jess Walter
About: Set in 1962 on an Italian coastline and modern day Hollywood, the story weaves back-and-forth between the two times. In Italy there is a gorgeous actress who we learn is dying and in Hollywood finds an Italian man at a movie studio lot looking for a woman he saw at his hotel decades earlier. From the set of Cleopatra, with Richard Burton and Elizabeth Taylor, to a starstruck Italian innkeeper, and army veteran turned novelist, the book follows multiple characters as try to navigate their lives and dreams.
Why you should read it: Reading a book with a glamorous setting can enhance your vacation adrenaline. Plus we love the touches of Hollywood throughout.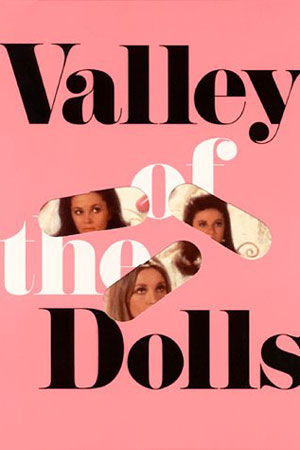 Guilty Pleasure
Valley of the Dolls
By Jacqueline Susann
About: The book follows three protagonists — Anne Welles, a New England beauty, Neely O'Hara, a talented singer who develops a big ego, and Jennifer North, a beautiful Marilyn Monroe-type actress who is only regarded for her looks. The three are best friends when they're young and struggling in New York, but as they start to climb the ladder, it's not long before they start turning to their "dolls" to mask the pain.
Why you should read it: A '60s cult classic, there's sex, drugs and plenty of Hollywood drama.