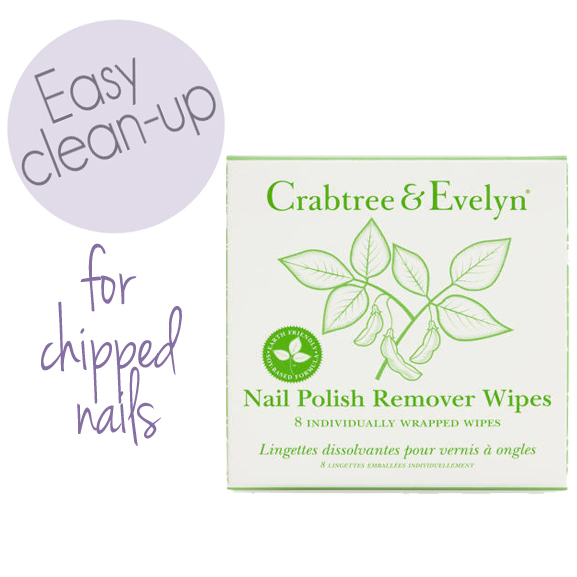 Ever been on vacation or a work trip and looked at your mani only to realized what you painted just days before now has an unsightly chip? I've been there many, many times. It's extra annoying when you happen to be wearing your favourite cheery coral polish (so any chip will inevitably be noticeable). There's not always time to go get a gel or shellac manicure before jetting off (and it can be a pricey expense) – so dealing with a regular manicure mishap is usually par for the course when it comes to travelling.
Back in the days when I would always have checked bag, I would stick in a bottle of nail polish remover (wrapped in a few plastic bags after a leaking incident one time). But now, I'm a carry-on only kind of girl (read our tips on how to pack only a carry-on here), so that means I don't have any extra space for liquid remover. Enter these beauties. Crabtree & Evelyn's Nail Polish Remover Wipes are not only super compact and easy to throw into your purse or carry-on (they are the size of a wet towelette), they are also actually good for your nails. Soy-based with no nail damaging hydrocarbon solvents, these wipes leave nails moisturized (not dry and brittle) and one swipes off polish on all 10 fingers. An added bonus? There's virtually no scent, meaning if you nick your nail pre-boarding you can clean them up en route, ready for a new slick of polish once you land.
Crabtree & Evelyn Nail Polish Remover Wipes, $5 for a box of 8, crabtree-evelyn.com.
More Travel & Style
The Top Nail Salons in Toronto
Travel must: The anorak jacket
Hot weather beauty essential: Coral nail polish