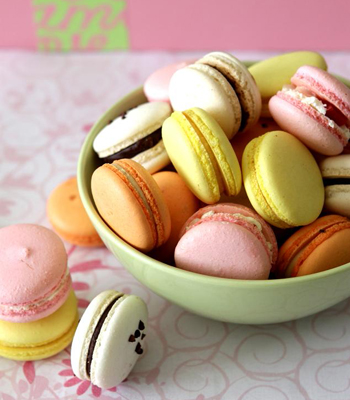 It's no secret that we're big fans of the macaron. For those of you who haven't had the pleasure of biting into this delicious cookie, today is the perfect opportunity to give it a try. Select cities across the globe are celebrating Macaron Day or Jour du Macaron as its called in Paris, in which select patisseries and bakeries offer free macarons to patrons with a portion of proceeds going to charity. Created in Paris by Maison Pierre Hermé Paris in association with Relais Desserts, this year's Jour du Macaron in Paris will raise money towards Autism.
If you're not going to be in Paris tomorrow, many other cities are participating including Vancouver, Toronto and New York City. Be sure to check ahead to find out if your favourite bakery is participating.
All you need to do is tell the shop you're there for Macaron Day and you'll receive your free treat! Plus you might as well buy a few to take home, since you'll be helping raise funds towards a great cause too.