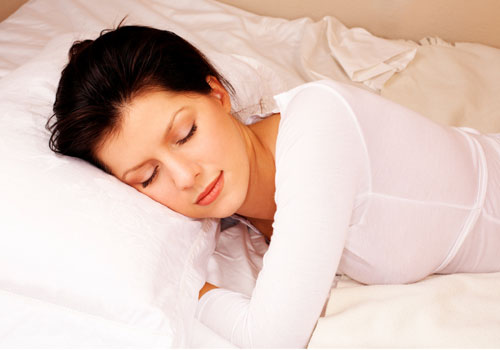 Getting a good night's sleep at home can be a challenge enough, so when it comes to catching enough zzz's on the road if you're not conking out fast enough (or at all), there are different tricks you can use to help you get to dreamland pronto. Trying to get some shuteye in the air? We've got you covered there too.
In the Air
Choose your seat wisely. Unless you've got a business class ticket, sleeping on a plane can be challenging. If you're taking a red-eye flight, consider booking a window seat, which can be your head rest. Stuck in the middle? Create your own head support by rolling up two airplane blankets. (Those c-shaped pillow are also great, but take up precious space.) Also, try to avoid the last row which tends to have more traffic and noise thanks to the lavatories.
Make sure you bring a scarf or pashmina, which you can use as a pillow or blanket.
Bring an eye mask. It's ideal for shutting out any neighbouring light.
While they're not exactly sexy, a pair of ear plugs will shut out any chattering or other noises that will disrupt your sleep.
At the Hotel
Light sleeper? Ask for a room away from the street and the elevators.
Check to see if your hotel has any sleeping amenities. From custom pillows to quiet zones and aromatherapy kits, there are plenty of ways hotels are helping their guests get a good night's sleep.
Adjust the temperature. It's easier to start snoozing when the room isn't too hot, so set your room to the sleep-inducing temperature of 20 degrees C (or 68 degrees F).
Hang your "Do Not Disturb" sign. Hotel staff will respect your need for peace, and hopefully it will send the message to other guests to quiet down in the hall.
Use your own alarm clock. For some the stress of getting up on time can make for a restless sleep. Either bring your own clock or use the one on your mobile phone. You can always ask for a wake-up call as a back up.
Try aromatherapy. There is research supporting the calming and sedative effects of lavender, so consider packing it in the form of a spray, essential oil or cream. We're fans of Crabtree & Evelyn's Lavender Body Lotion and Bath & Body Works Moonlight Path Travel Size Fragrance Mist.