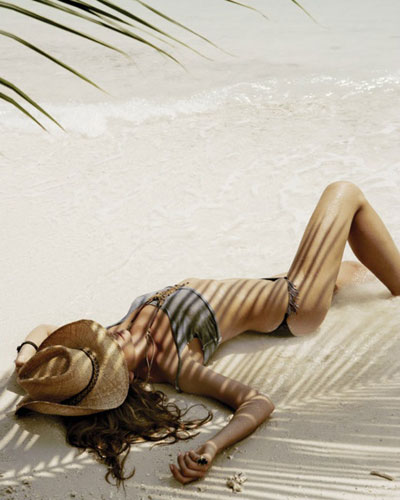 We know we're not the only ones who like to step up their fitness game in anticipation of a tropical getaway, since that inevitably means showing more skin (hello, sundresses, shorts and tank tops) and stepping out in a bathing suit (preferably a two-piece). These efforts are even more crucial when the getaway is major — say a destination wedding or honeymoon. To help us amp up our workouts we have some go-to places in Toronto we think you'll love too. Changing up your routine is always a good thing and trust us, these spots will kick (and seriously shape up) your butt.
Yoga Lovers
Try: 889 Yonge
Why we love it: We have nothing but love for this yoga destination. Expanding into the Thompson Hotel and Four Seasons last year, 889 is our go-to for getting zen when our lives are super hectic. With a mission to "inspire happy, healthy lives," the moment you walk through their doors you'll instantly feel welcomed and calm.
Whether you've never practiced before or are a hardcore yogi, they offer a wide-range of classes in all styles — from Ashtanga to Yin Yoga and also Pilates. For a real butt kick we recommend Michael DeCorte's Jock Yoga Bootcamp, which will put your body to the test (calling all Type-A yoga enthusiasts!).
Their Yonge street location also offers spa treatments, including massage therapy, waxing and facials. You'll also find a chic boutique with beauty products, yoga gear and tons of other goodies like tea, scarves and jewellery.
New? Try their Intro Offer, which gets you one-month unlimited for $40. Drop-in classes are $18.58, while a 5-pack class is $80 and expires after 90 days and can only be used at one location.
Locations:
889 Yonge Street, Toronto, ON, M4W 2H2
Thompson Hotel, 550 Wellington St. East, 3rd Floor, Toronto, ON, M5v 2V4
Four Seasons, 60 Yorkville Ave., Toronto, ON, M4W 0A4
Serious Spinners
Try: CYKL
Why we love it: We loving throwing a spin class into the mix especially when we get worn out of pounding the pavement. Unlike your traditional spinning session, here you'll find the city's only RealRyder indoor cycling studio, which unlike your average class has stationery bikes that allow you to engage in a full range of motion. Think leaning, steering and turning — essentially replicating the outdoor experience, just inside.
The 45 minute classes are seriously intense, so bring a big bottle of water and prepare to sweat. There are intro classes you can sign up for too, which is a great place to learn how to set up your bike, turn and work within your limits. Pros however, can try one of their intense 75 or 90 minute rides.
For new members, your first class is $10, then it's $21 a class or $95 for a 5-pack, all without expiration dates.
Location:
68 Bathurst Street, Toronto, ON, M5V 2P5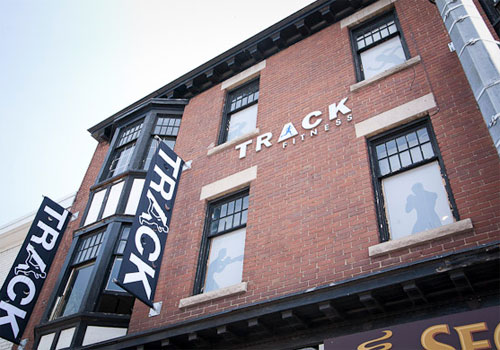 Fitness Buffs
Try: Track Fitness
Why we love it: Tucked into Forest Hill Village, the recently expanded Track Fitness is our go-to place to get our sweat on. Offering everything from hot yoga to spinning and barre, our favourite class hands down is Circuit 60. Never the same class twice, Circuit 60 is a combination of treadmill and floor work, broken up into 10-minute intervals (most of the time). Half-way through the class you're sweating buckets and by the end you're ready to lay on the floor. Using everything from medicine balls to kettle bells and a step, your body is constantly guessing.
You'll also find a health cafe on the ground floor with a selection of shakes, salads, sandwiches and raw juices. Perfect for refueling post-workout (trust us, you'll need it).
New members get their first workout complimentary and after that Circuit 60 classes are $25 each or $110 for a 5-pack.
Location:
417 Spadina Road, Toronto, ON, M5P 2W3
For Realigning & Strengthening
Try: Retrofit Pilates
Why we love it: It's not always the fat we want to burn off (although that's obviously helpful to get bikini ready), but when it comes to strengthening our core and using muscles we forgot existed, we come here. The studio is complete with 10 portable Reformers, which if you haven't used one before is a machine that allows you to work precisely during a class to help you with alignment, core strength and flexibility.
Retrofit offers both one-on-one, as well as group classes, with a variety to choose from including a high-intensity cardio-Pilates class, to sculpting classes that incorporate things like the BOSU and weights. Though it may not seem as hard as say running an hour outside, we promise you'll not only sweat, but you'll be feeling muscles you didn't know you had!
For 5 drop-in classes on the mat it's $110 and with the machine is $125.
Location:
2323 Bloor St. West, Toronto, ON, M6S 1N9
Ballerina Envy
Try: Barreworks
Why we love it: There's something so fascinating about a dancer's body — they're delicate and lean, yet incredibly strong. We both don't have dancing backgrounds, which probably makes it that much more alluring to us, not to mention the reason we avoided a dance class — until now.
The Barreworks program combines fitness training, core conditioning, yoga and pilates, all into one class — meaning not only do you torch calories, but you're strengthening too. There are four variety of classes to choose from, but we suggest starting with their signature Mixed Level 1-hour class that also includes the use of resistance bands and weighted balls in addition to the barre.
New members pay $10 for their first class, then each subsequent class is $21 for a single visit or $95 for a 5-pack.
Location:
625 Queen St. West, 3rd Floor, Toronto, ON, M5V 3Z1