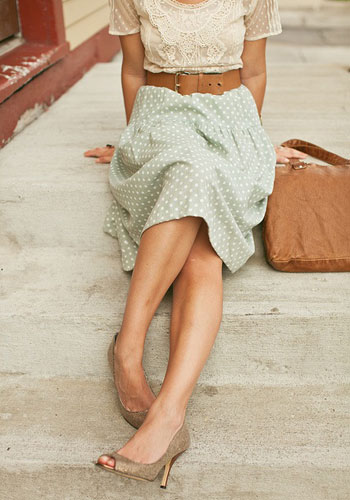 New York City may be gearing up for Fashion Week, but here in Toronto it's all about the Toronto International Film Festival. Officially starting yesterday, the 37th annual festival runs until September 16. Not only is it the place to see one of many buzz-worthy films (there are a record-number 367 to choose from), it's also happens to bring out the stars (we're talking everyone from Ryan Gosling to Gwyneth Paltrow). Whether you're in it for the films, the celebs, or maybe a little bit of both, we breakdown the scene here.
INVITE ONLY
Soho House
Truth be told, the best parties are the one's you need a golden ticket to attend. Opening up last year as a pop-up for the festival, the member's only destination is now a permanent fixture in the city. The location for last night's Looper post-premiere party, the stars of the film partied away, including Emily Blunt (with hubby John Krasinski) Bruce Willis, and Joseph Gordon-Levitt. With last year seeing the likes of Ryan Gosling, Michael Fassbender and Shia LaBeouf, we suspect this is just the start of the stars making their way into the House. Now if we could just score an invite…
Star-Spotting: 5+
Where to Find: 179 Adelaide St. West
THE HEADQUARTERS
TIFF Bell Lightbox & Malaparte
While the Internet has ended the now archaic process of waiting in long lineups for tickets, the central hub of the action can be found at the 2-year-old TIFF Bell Lightbox, where multiple screens will play films throughout the day and evening. Post-flick you sit down for a meal upstairs at Luma (we suggest making a reso) or grab a bite at the O&B Canteen on the ground floor, where their Executive Chef Jason Bangerter has created a Luma Lunchbox to Go ($15) that includes a sandwich, salad, drink and treat. The real party however happens on the 6th floor at Malaparte, where you'll most certainly need an invite to party at any of the post-premiere celebrations.
Star-Spotting: 3
Where to Find: 350 King St. West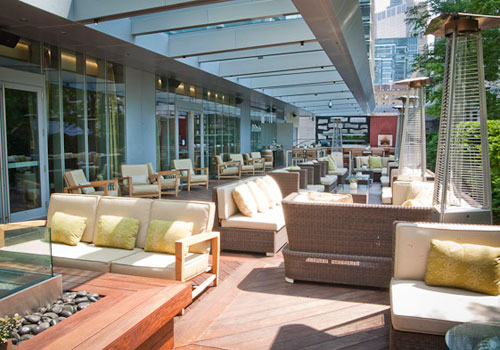 HIGH ROLLING
The Ritz-Carlton
We love the open air patio here, DEQ, where there is cozy seating and an arms-length of cocktails to choose from. A recent addition to the luxury hotel options in the city, there's no doubt this hotel is going to be hosting many A-listers. According to our research George Clooney is a fan, as is Terrance Howard and Kiefer Sutherland. If you can't score a seat on the patio, there's also Toca Bar off the lobby. Plus there is an incredible 13,000 square-foot spa to indulge yourself in. If you can't spot at star, then at least you can get pampered like one, right?
Star-Spotting: 4
Where to Find: 181 Wellington St. West
ritz-carlton.com
NEIGHBOURHOOD WATCH
Yorkville
It was a close call between Yorkville and the hip and happening Ossington strip, but between the restaurants and high-end shopping, we suspect day or night, this neighbouhood will be bustling. Truth be told, it gets a little bit rammed with star stalkers and tweens loitering outside the Hyatt, Hazelton and around the rock garden, but if you're actually on a mission, let's say to hit up Holt Renfrew or Teatro Verde it's a great excuse to hit the area. Hoping to stay a while? Grab a seat on the patio at Hemingway's (a Yorkville staple), at One Restaurant at the Hazelton or Cafe Nervosa. Just be prepared for a long wait on the weekends.
Star-Spotting: 3
Where to Find: Yorkville Ave. and Cumberland St. between Avenue Rd. and Bay St.
YOUNG & TRENDY
The Thompson Hotel
Between the rooftop patio with stunning views of the Toronto skyline, Scarpetta, where last year's Vanity Fair TIFF party was held, to the hotel's refined version of a diner on the ground floor, there is much to enjoy as a guest (or party-goer) at the Thompson. Last year saw celebrities including Elizabeth Olsen, Carey Mulligan, Marion Cotillard and James Franco, to name just a few. Go early if you want to get on the rooftop patio. Party crashing potential? Dress to impress.
Star-Spotting: 4
Where to Find: 550 Wellington St. West
thompsonhotels.com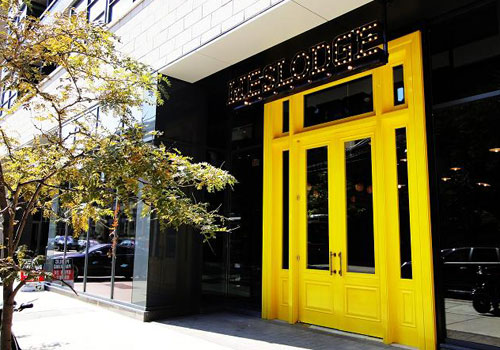 NEW & NOTEWORTHY
Weslodge Saloon
Opening its big yellow doors only a couple months ago, this modern and refined take on your classic saloon is less about cowboy hats and more about slinging back custom-crafted cocktails. No word yet on any celebrity sightings, but with drinks like the Tobacco Manhattan (made with Basel Hayden's Bourbon, Antica Formula Vermouth, Angostura bitters and in-house tobacco tincture) and Smoking Poncho (made with Tromba tequila, Emmascardo mescal, Maplewood simple syrup, and Angostura, chocolate and vanilla walnut bitters), we can definitely see the male celeb crowd flocking here — say Johnny Depp, Ryan Gosling, Bill Murray or Javiar Bardem. Ladies, are you listening?
Star-Spotting: 3
Where to Find: 480 King St. West
weslodgesalon.com