Let's face it – with the holidays rolling around, that means endless parties, countless hors d'oeuvres, festive champagne cocktails and a few sweets here and there. It also means our bodies, minds and skin are dying to get a break and a change to unwind and relax. There's no better way to nix any extra pounds, or any post-holiday stress and blues than with a relaxing health and wellness-centric retreat. Here are our top three picks for the ultimate relaxing holiday spa retreats.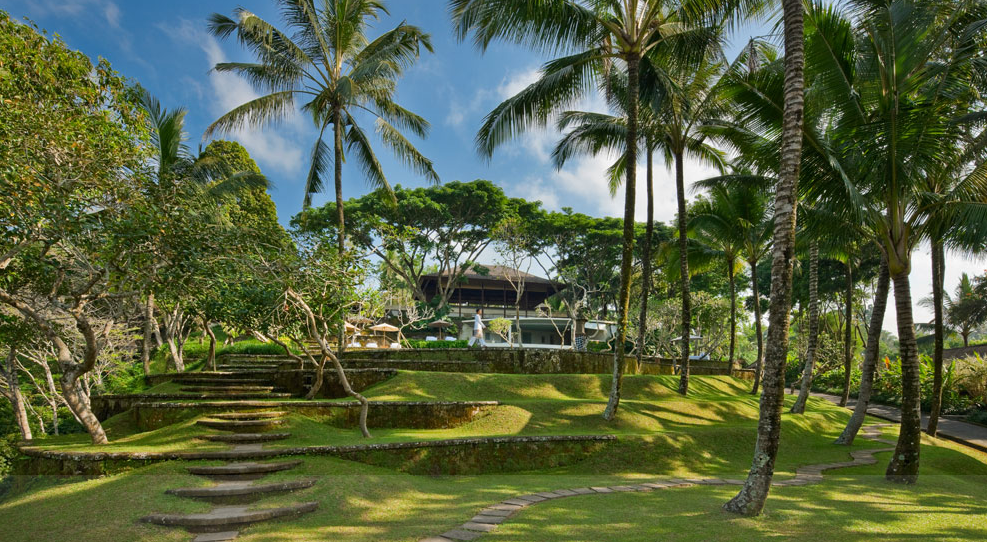 COMO Shambhala
What better place to ease away any kind of stress than tucked into the lush mountains of Bali? We think there's truly no better place. Just outside of Ubud, the spiritual hub of Bali, you'll find a magnificent retreat that offers the ultimate in privacy, wellness and healthy food options. After a visit with the on-site nutritionist, you'll get your very own menu customized to your healthy eating needs (and to rule out any chances of being in touch with allergies), but even without that customization you will be feasting on fresh fruits and veggies from the property, raw foods and loads of healthy, organic options. You have to take part in the yoga sessions, where you not only learning the proper techniques, but also the meaning and significance behind each pose, on the outdoor yoga pavilion overlooking the jungle. And don't miss out on the estate walk (about an hour and a half and 300 steps, but worth it). What could be better? Oh, yeah, the most amazing Indonesian massages you will likely ever come across. You can relax on your own time, or enroll in one of the resorts retreats. Sign us up.
Where to Find:
COMO Shambhala
Banjar Begawan
Desa Melinggih Kelod
Payangan, Gianyar
Bali 80571
+62 361 978 888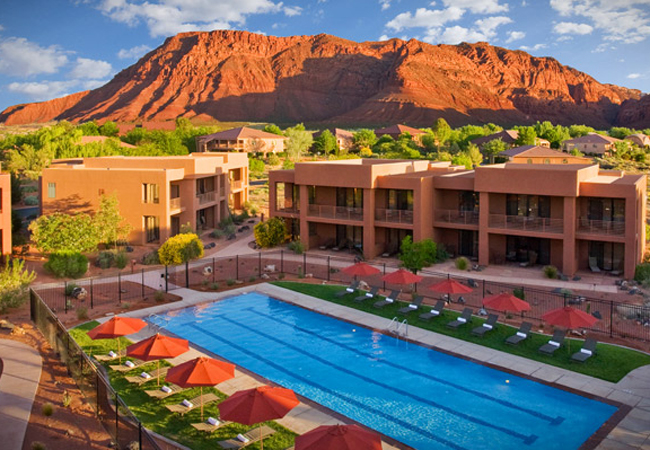 Red Mountain Resort
One of the best ways we like to de-stress and rejuvenate is by reconnecting with the great outdoors. At the Red Mountain Resort in St. George, Utah, you can do that and much more. The destination itself is stunning — the red rocky landscape, year-round warm weather and a National park a stone's throw away — this is truly nature at its best. Aside from the picture-perfect surroundings, the resort has all of the essentials you could need to get refreshed and back on track. You'll find a full-menu spa, state-of-the-art exercise equipment, 50 different fitness classes, indoor and outdoor swimming pools, plus you'll be dining on healthy and delicious meals daily. Just outside the property is the 7,400-acre Snow Canyon State Park, which is home to two volcanic cones, lava caves and those stunning red canyons and cliffs that mark the landscape. Whether you want to hike, bike or enjoy the scenery, visiting the park is a must.
Where to Find:
Red Mountain Resort
P.O. Box 2149
St. George, Utah 84771-2149
877-246-4453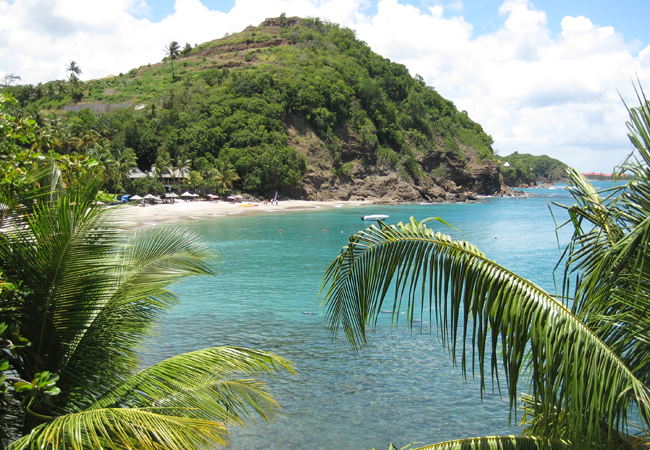 The BodyHoliday LeSport
When it comes to post-holiday recovery there's nothing like escaping to the tropics for some R&R, which is why The BodyHoliday LeSport in St. Lucia sounds like the perfect pairing to us. Set on the north end of the island on the peaceful Cariblue beach, unlike many wellness resorts out there, this luxury resort is all-inclusive. Everything from your meals to drinks and almost every activity from Pilates to scuba diving are included — and yes, this includes a selection of spa treatments too. You have a maximum of seven 50-minute body treatments that can be used during your stay with possible treatments including a body scrub, massage or facial. You can be sure to burn off any holiday pounds with the plethora of activities available on site. We love can you can take advantage of the gorgeous setting with outdoor activities like tennis, golf, yoga and archery, plus any watersport you could want to participate in. There are also plenty of healthy dining options, but you'll still find carbs, alcohol and dessert, so fear not if you're hoping for at least one treat during your vacation.
Where to Find:
The BodyHoliday LeSport
P.O. Box 437
St. Lucia
758-450-8551