Food and travel go hand-in-hand like a good book and the beach or shopping and New York City — it's seriously hard to imagine one without the other. While we'd hardly call ourselves chefs, we do enjoy trying new recipes and we certainly enjoy food, especially when we're discovering new flavours in worldly destinations. We're up for trying new dishes out and love to eat locally whenever possible. But when we're not travelling, sometimes we're happy to replicate it ourselves in the kitchen (at least attempt t0). We've rounded up 6 unique and different cookbooks inspired by travel (and destinations themselves), which we think you'll love as much as we do.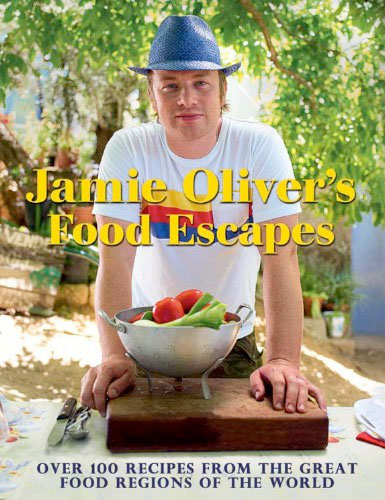 Jamie Oliver's Food Escapes: Over 100 Recipes From the Great Food Regions of the World
By Jamie Oliver
Why We Love It: Reason number one: It's Jamie Oliver. Number two: He covers so many of our favourite places and countries in Europe and North Africa. Number three: It's Jamie Oliver (did we mention that?) and his recipes always turn out amazing. Oliver's recipes cover Morocco, France, Greece, Sweden and Italy making it not only a delicious addition to your cookbook collection but a cultural experience as well. Oliver's descriptions, tips, and anecdotes really transport you to each location (truffle hunting with pigs in France, the smells of street food in Marrakesh and fishing in Athens).
Buy: Amazon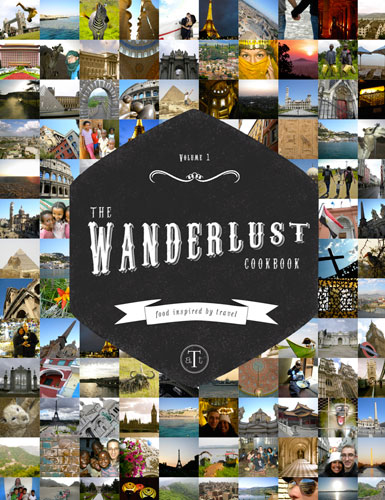 The Wanderlust Cookbook: Food Inspired by Travel
By Stephanie McElhaney, Austin & Tiffanie
Why We Love It: Who better to mix travel and food than two travel-obsessed missionary bloggers with the help of a international loving chef? Austin and Tiffanie enlisted the help of chef Stephanie McElhaney to help them create a book filled with recipes from Rwanda, England, Indonesia and beyond. Since Austin and Tiffanie are missionaries, all proceeds from this book go to their latest mission — but you also get the bonus of a cultural food trek around the globe.
Buy: thewanderlustcookbook.com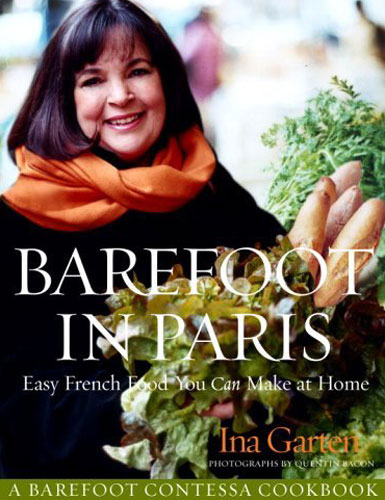 Barefoot in Paris: Easy French Cooking You Can Make at Home
By Ina Garten
Why We Love It: Anything Ina Garten whips up looks scrumptious. Not afraid of butter, oil and cream, she's the perfect cook to travel through the cobbled streets of Paris hunting for the richest and most delicious French recipes. We also love anything Paris (whether we're there, or just dreaming about it). This book helps us get a little closer to one of our favourite European cities in between trips, with easy, warming and traditional French dishes.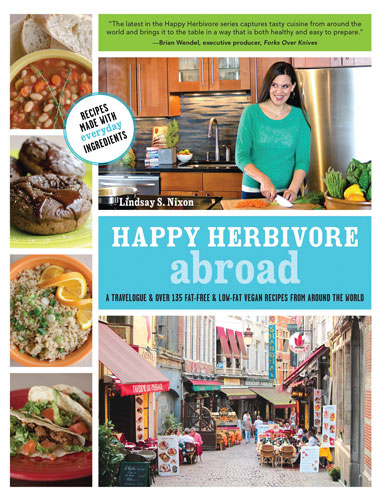 Happy Herbivore Abroad: A Travelogue of Over 135 Fat-Free and Low-Fat Vegan Recipes from Around the World
By Lindsay S. Nixon
Why We Love It: Written by a chef and jet-setter, Lindsay S. Nixon has lived in 8 states, visited 46, as well as lived on a Caribbean island and been to 35 destinations abroad. It's fitting then she's created a cookbook that includes a mixture of traditional comfort foods and international cuisine. Usually when the phrase comfort foods comes into play, so does high-fat and sodium, however, Nixon manages to turn these traditional dishes into low-fat (and yummy!) plates, which also happen to be vegan too. Plus she uses a lot of every day ingredients you'll probably already have in your kitchen.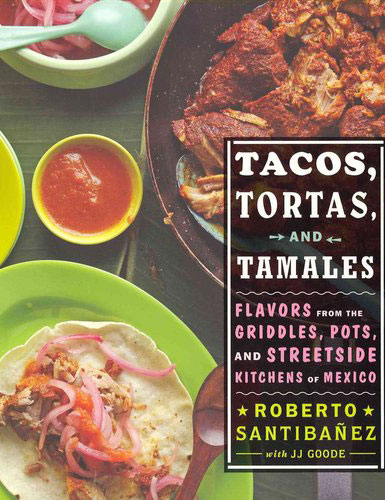 Tacos, Tortas and Tamales: Flavors from the griddles, pots, and street-side kitchens of Mexico
By Roberto Santibanez
Why We Love It: One of our favourite international cuisines is Mexican. Though it's typically the type of food we go out to eat, we are excited to bring the flavours of Mexico home with the help of this cookbook. In addition to the ever-popular taco, chef Roberto Santibanez includes plenty of other well-loved Mexican dishes in this cookbook including tamales, salsas, margaritas and he even includes desserts. With easy-to-follow recipes, Santibanez also has a full chapter on ingredients, technique and equipment, so by the time you're actually ready to cook, you're totally prepared.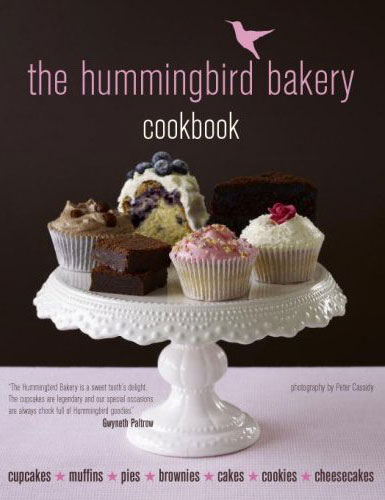 The Hummingbird Bakery Cookbook
By Tarek Malouf
Why We Love It: Who can say no to a delicious and pretty sweet? We can't. With recipes straight from the kitchen of London's popular Hummingbird Bakery, this cookbook includes tons of the shops most popular treats including their fly-off-the-shelf red velvet cupcakes, pecan pie, brownies and your classic chewy chocolate chip cookies. With recipes for 15 cupcakes alone, beautiful full-page photos and other delectable treats, it's the perfect cookbook to take out when you want to treat yourself to some mouth-watering goodies.
Buy: Amazon